Though the Republican field has been slow to gel, it seems as if we now know the field of potential candidates. A few like Mike Huckabee, Sarah Palin, and Indiana Governor Mitch Daniels seem genuinely undecided on whether or not to take the plunge.  But beyond those, we generally know who's running (Mitt Romney, Tim Pawlenty, Newt Gingrich, Michelle Bachman, Ron Paul) and who's not (Haley Barbour, Jeb Bush, Bobby Jindal, Chris Christie, John Thune, among others). Barring a surprise (which is a possibility according to some influential Republicans), the Republican field has only (to adopt a Rumsfeldian construct) its "known knowns" (those already in) and its "unknown knowns (those publicly considering) – meaning it's not too early to handicap the field*.

Perhaps this is burying the lede, but it appears increasingly likely that Mitt Romney and Tim Pawlenty are the only candidates with the potential to actually become the Republican nominee. That may or may not be a controversial statement and it's worth discussing in a subsequent post, but at this moment I'm more interested in looking at the first publicly-released web ads from the Romney and Pawlenty camps.
First of all, very few real voters will ever see either of these clips, and the individual videos will have virtually no impact on any specific contest. But presumably a good deal of foresight and effort went into the production of these ads, and they provide a sense of the political real estate each candidate is looking to claim.
Pawlenty's video is "Courage to Stand" and Romney's is "Believe in America"…similar titles, but very different in reality.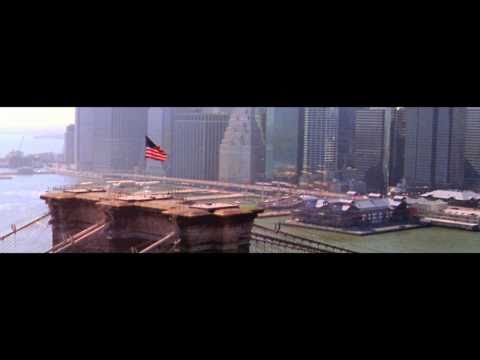 The most obvious contrast is the visual creativity and complexity of the Pawlenty video, compared to the more traditional Romney approach.  The Pawlenty video uses striking images, a pulsing soundtrack, and soaring rhetoric to try to simultaneously build his political identity and break through the rhetorical clutter that causes most of us to tune out political videos moments after they begin. Romney's video is just the candidate straight to camera – no music, no cutaways, no bells and whistles. Media production values alone won't win a campaign, but Romney's spot could have been cut by Chip Ellis' TV crew.
And in terms of content, Pawlenty invokes words like "freedom", "human potential", "courage", "commitment", (though not the word "Obama") and is willing to pay at least lip service to the idea that progress will require sacrifice and difficult choices. Conversely, Romney's script reads like it's been poll-driven and focus group-tested, almost a paint-by-numbers approach to appealing to primary voters. He includes a knock on Obama, a "feel your pain" litany of dire economic indicators, and not-so-subtle mentions of early primary states New Hampshire and Nevada. The traditional Romney content and more unorthodox Pawlenty speech ape the production and visuals of their respective clips.
Romney is clearly content to play things safe, implicitly assuming the role of the frontrunner. Republicans historically nominate the candidate who's "turn" it is – and as 2008's primary runner-up to John McCain, Romney should hypothetically be well-positioned to fill the role of the candidate next in line.
Romney has the ability to partially fund a race from his own bank account (as he did liberally in 2008) and has an impressive rolodex of contributors. It's hard to imagine any Republican matching the Obama campaign dollar for dollar, but Romney is probably the candidate best prepared to minimize such a gap. As a businessman, he is a credible messenger on the economy and his Massachusetts' roots make it harder to marginalize him as a solely regional or ideological candidate in the way a Huckabee or Palin might be vulnerable. And it can't be discounted that Romney has been through the ringer once before, so his closet is unlikely to yield fresh skeletons – while most of the Republican field has yet to have been put through the scrutiny that a top tier presidential candidate must endure.
Pawlenty on the other hand must make the leap from being a somewhat obscure former governor to the top office in the land. One has to go back as far as Bill Clinton to find a Democratic candidate who made a similar jump, and even further to find an initially unknown officeholder winning a GOP nomination (Barry Goldwater perhaps?). The good news for Pawlenty is that many think Romney's candidacy is fundamentally flawed ("Romneycare" in Massachusetts, his 90s era social liberalism, and perceived trust or likability issues) – and in the new, Tea Party-flavored GOP there is probably more oxygen for a political insurgent than ever before.
Pawlenty, no doubt, has to thread the needle between the old-guard establishment and the nouveau-riche Tea Party to find a path to the nomination. But with other potential fresh faces taking a pass (Barbour, Christie, Thune, etc), and the purer Tea Party candidates (Michelle Bachmann, Sarah Palin) viewed as unelectable by many Republican insiders, the door to a Pawlenty nomination appears to be opening wider by the day.
There may be surprise candidates who enter the Republican primary, or candidates who appear long-shots today that find a way into the top tier. But it's also possible that Mitt Romney and Tim Pawlenty will be the two best funded and most well-organized candidates in the GOP field. If that is the case, the videos above videos probably show both the style and substance that we'll be seeing from each campaign in the coming months.
* As a favor to my Republican friends, for the purposes of this post I will pretend Donald Trump does not exist.
Zac McCrary is a Democratic pollster with Anzalone Liszt Research, a national public opinion research firm with offices in Montgomery, AL and Washington D.C. He is a former communications director for the Alabama Democratic Party, a past contributor to Campaigns and Elections Magazine, and a regular commentator on both state and national politics.  You may reach him via email using his first name at anzaloneresearch dot com.