The GOP runoff for the nomination for Governor keeps getting more and more interesting with blurred lines of demarcation and strange bedfellows.
The former Democrat, Bradley Byrne, enjoys support of the GOP establishment. Lifelong Republican Robert Bentley enjoys the support of Democratic party Vice-Chair (and AEA chief) Paul Hubbert and welcomes Dems' votes. Ads funded by AEA hammer Byrne (though it's Byrne who has received more AEA money over the years than Bentley). And Scott Beason, one of the most reliably conservative voices in the state Senate, has endorsed Bentley.
The state GOP establishment has pushed back against the notion that Bradley Byrne is its gubernatorial candidate of choice in the GOP primary and runoff, but that pushback has disappeared in the closing days of the campaign. Republican Congressmen Spencer Bachus, Jo Bonner, and Mike Rogers have endorsed Byrne, as has retired Congressman Terry Everett. Gov. Bob Riley has indicated he supports Byrne.
If you haven't seen these email messages, both are interesting reads. A group called ALARM (Alabama Republicans' Message) sent this one (.pdf) a week and a half ago sounding the alarm about Bentley's Democratic support and promoting conference calls to address the concern. A participant sent this follow-up email (.pdf) expressing his own concerns about ALARM's efforts. (The link is to an edited version of the email. I've since received a copy of the original.)
Jennifer Foster takes a look at the race here. Phillip Rawls of Associated Press makes the important point that turnout will be key. How many Democrats will cross over to vote in the GOP primary?
One consideration… if Bentley wins the nomination and goes on to win in November, what will his working relationship with the entrenched GOP interests look like? What sort of shake-up might there be in the GOP pecking order?
___
In case you've otherwise missed them, here are some of the various ads that have been airing in the last week or so.
Robert Bentley, "Own Two Feet"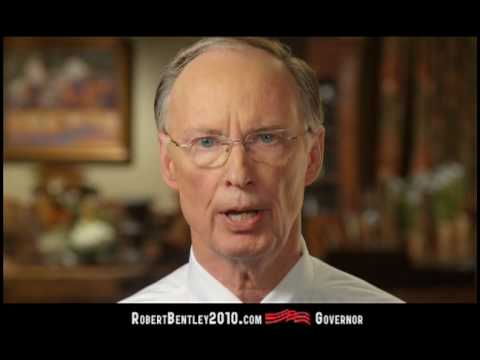 Bradley Byrne, "Values"
Bradley Byrne, "Republicans Speak Out"
Bradley Byrne, "Fight Back"
What interesting details of this race are overlooked here and worth a mention?