The NRCC dips into the vault for a new ad released today in Alabama's 2nd Congressional District, using video of Bright on the 2008 campaign trail.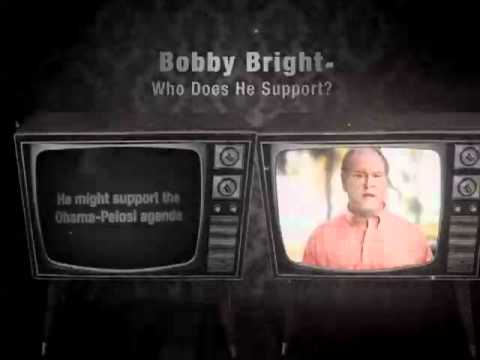 At one point, the Parlor had an embedded YouTube video of a larger piece of the speech (which has since been removed from YouTube). In it Bright said (as seen above) in answer to the question that he supported Obama (then a candidate, not a president), and also added that he would support McCain if McCain were elected president.
Though the YouTube video is no longer available you can see from the Parlor commenters who had seen it that some readers thought the larger context was important and others thought it irrelevant.
Even (or especially) in the larger context we see again Bright in the delicate dance of a Democrat in a right-leaning district. Bright is challenged this fall by Republican Martha Roby.
Related Articles: